At Team JW Enterprises, our mission is to enhance the lives of dogs and their families through a diverse range of services designed to cater to nearly every need. Established in 2014 by Josh Wilson, our humble beginnings as a home-based dog training venture have since flourished into one of the nation's most reputable training networks.
Our Team JW family has grown to encompass a variety of complementary businesses that provide comprehensive support for both dogs and their human companions. Our extensive offerings include expert dog training, top-quality boarding and daycare, secure fencing solutions, efficient pet waste management, engaging media content, and insightful business coaching.
Join us at Team JW Enterprises as we continue our passionate pursuit of elevating the canine-human bond and providing exceptional services that strengthen and nurture these cherished relationships.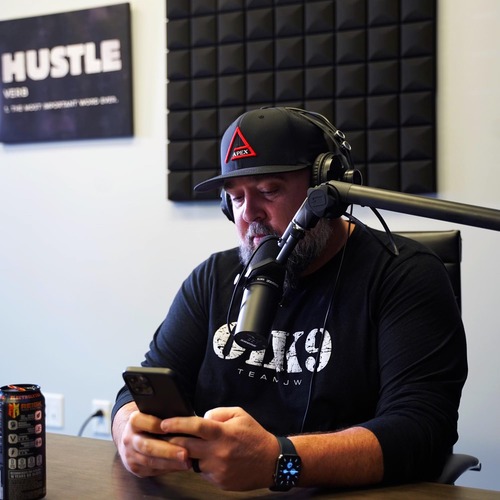 Our experience with Off-Leash K9 was wonderful!
We appreciated the daily reports with photos and videos so we could follow her progress. It was amazing to see what she was learning!
This training was well worth the investment for our family.
I highly recommend...Off-Leash K9 Training.
Off Leash K9 training did an amazing job with our Luna girl. She is a new addition to our family and we wanted to make sure she was properly trained.
The training exceeded our expectations and she came back knowledgeable and disciplined.
The daily reports and pictures really helped give us confidence in her progress. Thank you and I would definitely recommend Off Leash K9 Training to anyone looking for dog training.
Bay Rivers Boarding and Day Care is far above its competitors!
I love the care and concern the staff shows the dogs!
These people know and love dogs. Your pup will benefit from their care. They always have something fun planned and take pictures of all the dogs in their care!
We had a fantastic experience with Off Leash K9 Training.
When our 6 month old mini Bernedoodle, Quinn, finally came home, it was like day and night. She is still the same sweet, affectionate girl but now we can see that she thrives on working the program. It has built her confidence and alleviated some of her anxiety.
We recommend this training to everyone!
Awesome experience with Off Leash K9 and my 18 mo German Shepard.
A month ago leash walking was painful at best and off-leash walking was basically a "see you later" as she would chase cars, people, and birds.
Three 1-hour lessons later and she can come, sit, & heel without a leash. There is a Huge difference in her confidence!
This is the 3rd dog with which I have done 'basic' training - I am getting better at it and would recommend for any dog owner!
Need to get in touch with us?
Either fill out the form to the left or contact by any method below.